Apple iPhone Product Reviews
July 2010
Review of the iFrogs iPhone 4 LuxeLean case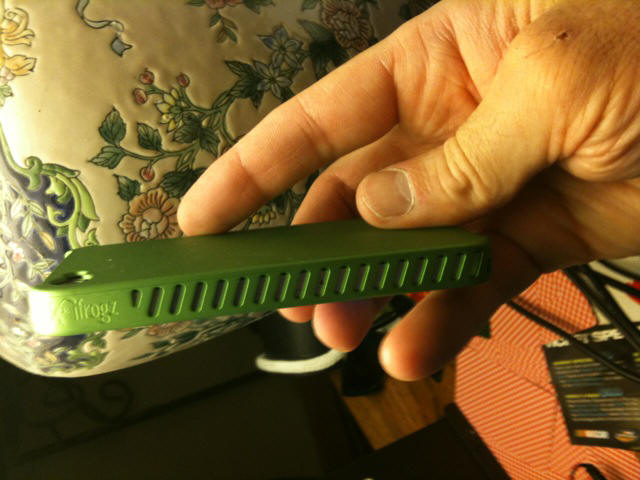 Summary: It's great, buy it but do not use a protective skin with it as the case will not fit over it well
Cost: About 25 dollars
Where to buy: Best Buy or AT&T store (they sell these exclusively for now).
You can also search for iFrogs cases at Luxe Cases
See my youtube video on this Luxelean case which was shot with this HD Panasonic Camcorder

Pros:
Semi-Solves the antenna death grip issue (See my youtube video pertaining to this)
It has a rubbery feel for good grip
It is easy to put on, hard to get off (which is good)
It is very thin yet strong - smallest case for iPhone 4
It has fins on the sides that allow the antennas better penetration of RF
It has a velvet inside layer to protect the back glass of phone
It is very light weight
You can access all the ports/buttons and the silent switch with ease
No camera blockage

Cons:
Will not fit over an all-body protective skin like the kind from Zaggs. I use this one, which it great as it protects front back AND sides:
It only has a few colors currently, pink, green, grey (and I am sure more to come)
Does not completely solve antenna issues with iPhone 4 - if you use the death grip combined with thumb on the volume controls it will happen (bars go down to 1 or none)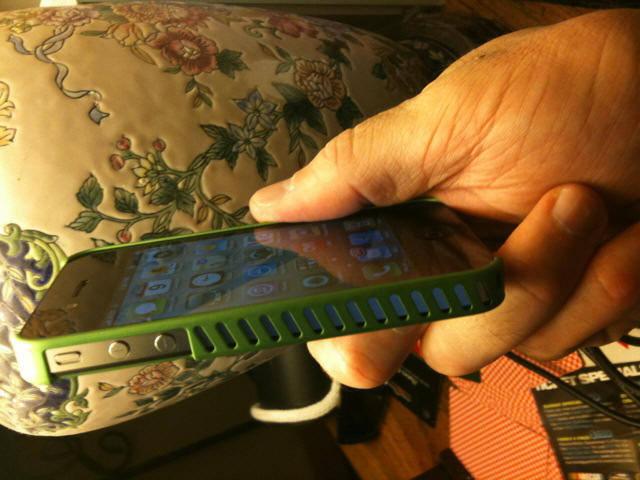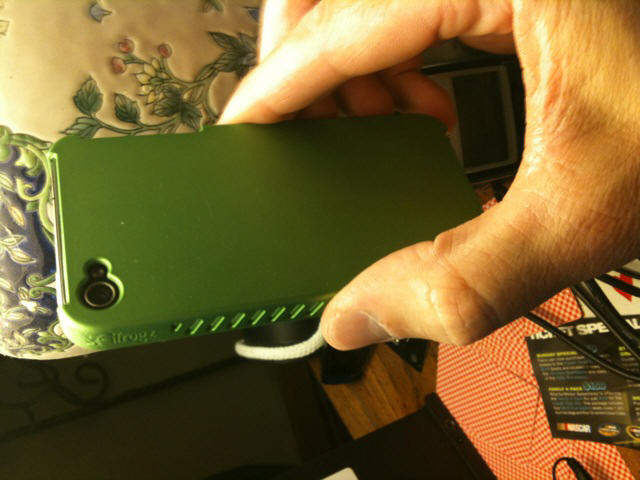 The above link is for Skinomi iPhone 4 invisible protection skin or sheild. It is like the Zagg product but I think a bit better - I do not notice as much rubbery feel to it which makes it unnatural to use the touch interface.
This Skinomi case is much cheaper than Zagg and is just as good if not better. It covers the front and back AND sides... yet it does not solve the antenna issue in areas where the signal is not extremely strong.
I have since places this skin on my phone and had to remove the iFrogz case because it no longer fit, it is that tight. The iFrogz case is great but if you want screen and back protection you can't use the iFrogz case. I did not try it with just the front of the screen protected and I wonder if it would fit - if it does then great, but I wanted the back protected as well.

Only the iFrogz Luxelean case so far has made the phone still feel thin while protecting the sides and back.

The Skinomi skin will protect from scratches but not so much from hard falls like a hard case would.