Magic Upon A Mountain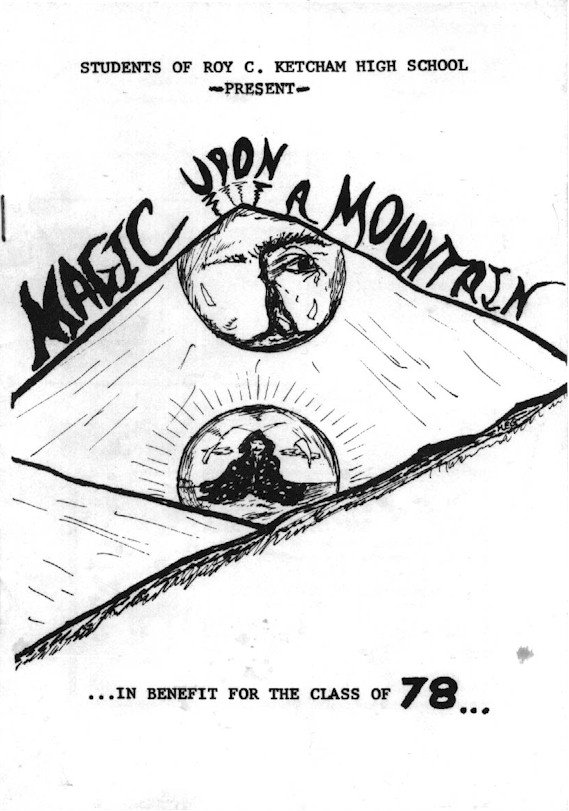 Roy C. Ketcham High School, May 1978
Kevin's Magic Upon A Mountain, an original high school musical-magical written and produced by students in May of 1978 at Roy C. Ketcham High School, Wappingers Falls, New York. The production involved about 30 students and only one teacher (shown in the red tie in the last picture), who played the part of the owner of the "Cabaret of Magic" nightclub at a ski resort. The script and music was original and the songs (at least 8) and music were composed by fellow student and friend, Linda (age 17).
A few pictures from the hour and a half long musical...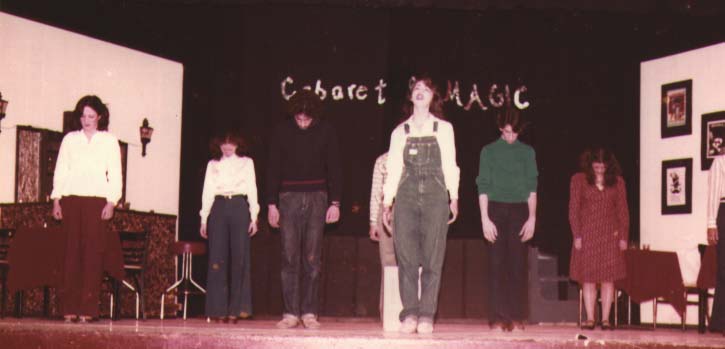 "Marsha" opens the show with the theme song.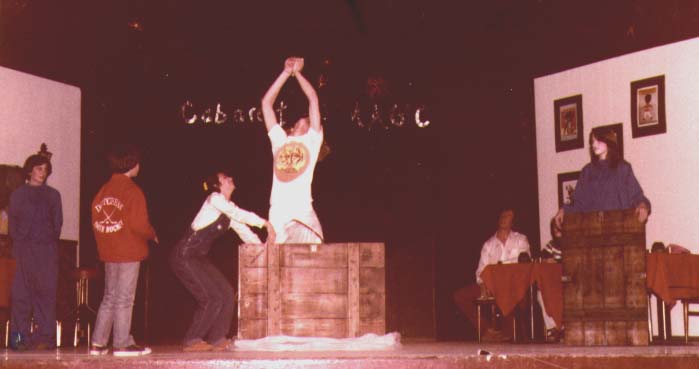 Metamorphosis with "Marsha", as she reveals the magician has changed places with her, and is found handcuffed in the sack within the trunk and in a new costume!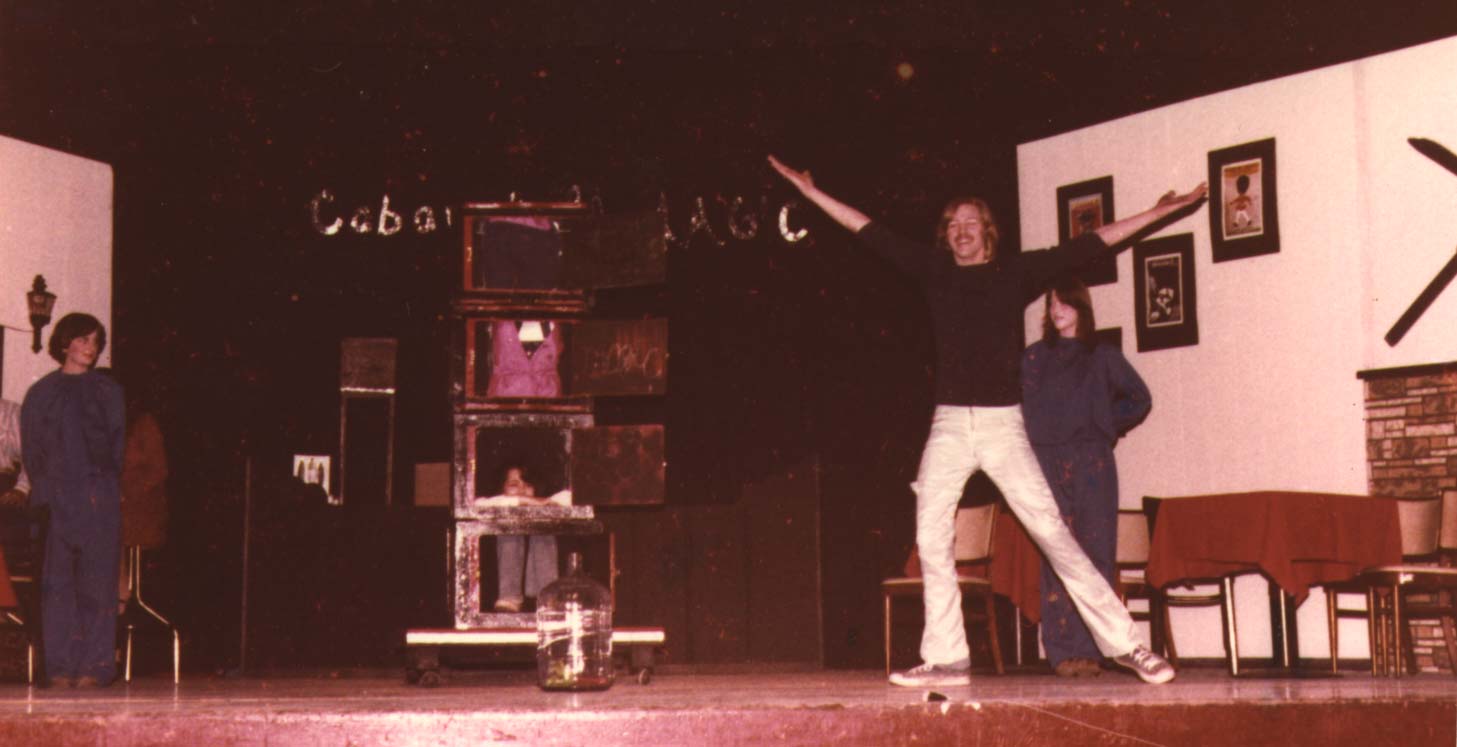 The magician performs the "quad divider" (aka, the mis-made lady) with "Marsha".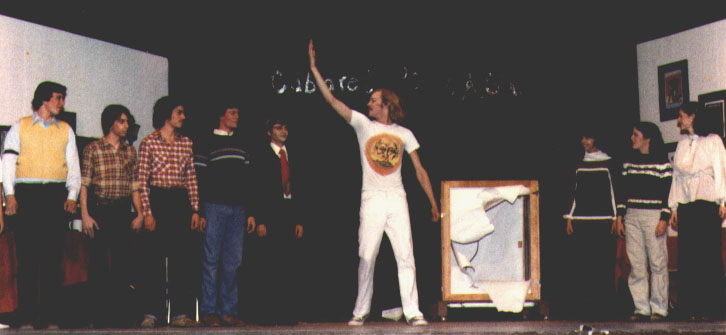 The Grand Finale
In the picture above, Kevin, age 18, just finished performing the Shadow Box, shown with the torn paper in the background, and is in the midst of a sweeping gesture to the cast members, as they are about to take a bow to a full house.
All MUAM Pictures (Large format)